Inflatable Solution Provider in China

YOLLOY OUTDOOR PRODUCT CO., LIMITED
water whoosh slide water floating slide
Item
:WG-004
Size:3.3mL*2.7mW*1.5mH
Material: commercial grade PVC tarps
Color:blue or cusomized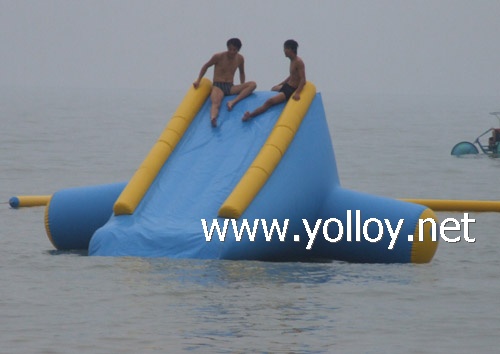 This cute water floating slide looks like mouth of a big hippopotamus's. Bright colour and Reasonable collocation makes it more charming. isn't it? It is not only nice out-looking but also with milt-functions. It can be used single or comboed with other water toys and it can be in open wild water or your pool. Combied with climbing walls will bring more challenge and exercise function. Do you want own one? please don't hesitate to contact with us, you will get a 100% satisfied item from us.
Following you can see few more detail images of this item, every details we will show to our client and let our client assured.
no entrapment gaps and reinforced 306D stainless rings for anchoring.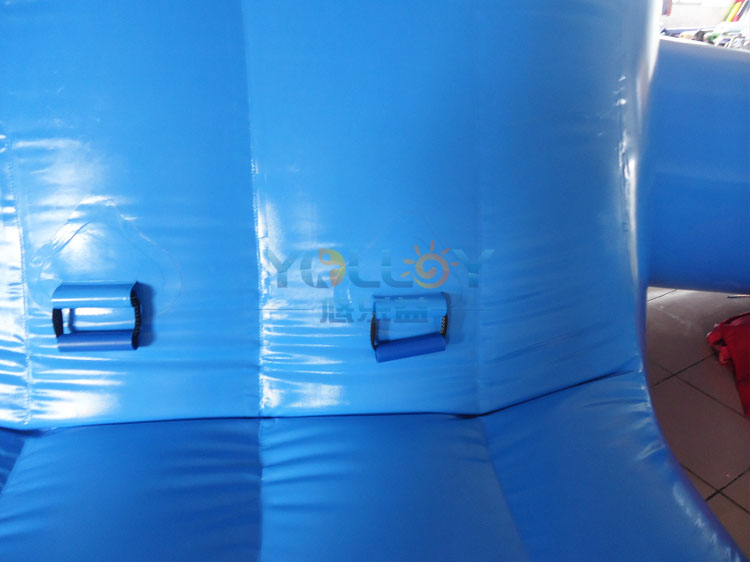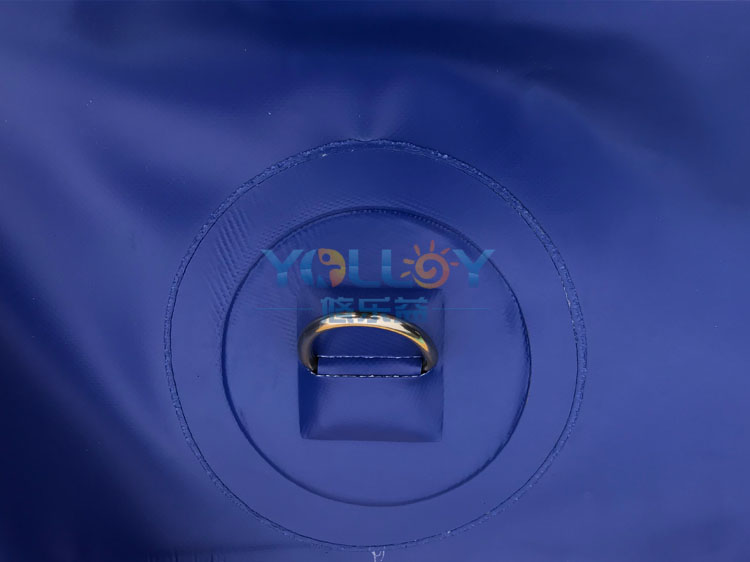 Why choose YOLLOY water slider?
1.Safe
All our designs and products are strictly inspected according to the safety standards to make sure all the parts of the toys will cause no harm to the kids. All the metal parts are smooth and the plastic parts are no-toxic, anti-ultraviolet property, conforming to the standard of FOOD class.
2.Experienced
Our toys are designed by very experienced designers accoding tothe interests and feels of the children. With defferent characters and styles, our products bring to the children not only happiness but also the health and wisdom.
3.High Quality
We have been believing that quality is the soul of the products. We assure that our products will kee in very good condition after long time use or even in the harsh climatic conditions. All the parts will keep high durability between the temperature -15°C~50°C.
4.Competitive
For the same products in same quality and same standard, we will offer you the lowest prices. With the same amount of money, you will enjoy more experienced designs,faster delivery,professional installation instructions and much better services.

Every steps will be carefully made for our clients as following showed