Inflatable Solution Provider in China

YOLLOY OUTDOOR PRODUCT CO., LIMITED
water floating inflatable volleyball court
Item
:WG-143
Size:12m x 6m x 2m
Material: 0.9mm PVC Tarpaulin
Weight: About 50kgs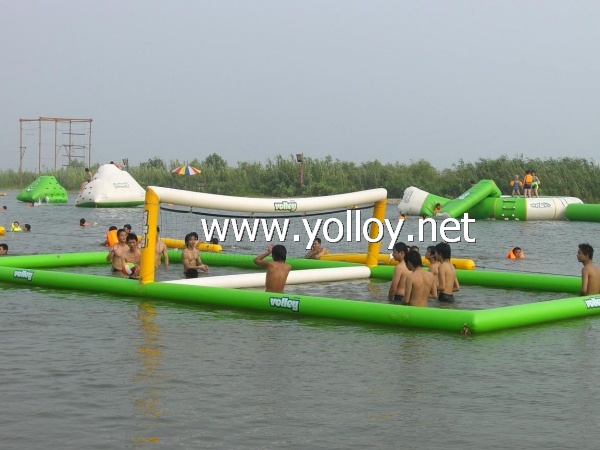 The inflatable water volleyball court is very suitable for the amusement on water or beach. It can be used as beach volleyball court or water floating volleyball court. Friends or collegues can have interactive amusement together when have fun along beach. It is a very good sport for no matter man or woman.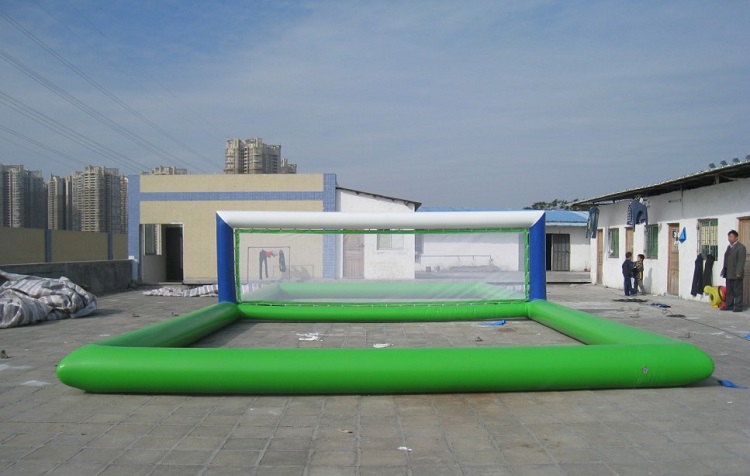 The size of the volleyball court is 12m x 6m x 2m. We use 0.9mm commercial PVC tarpaulin to make production. The weight is about 60kgs. One time inflating, long time staning. This is the advantage of air sealed product. And when deflated, it is just a small package. Even a family can own one to carry it together with your travel any time.
Except the inflatable volleyball court, we also have many other inflatable floating water game park products such as totter teeter, water roller, iceberg, banana boat, inflatable fly fish, free fall slide and so on.