Inflatable Solution Provider in China

YOLLOY OUTDOOR PRODUCT CO., LIMITED
4m clear inflatable tent for yard
Item
:CT-018-3
Size:4m diamter
weight: about 65kgs
color: transparent & white
Material:clear PVC & tarpaulin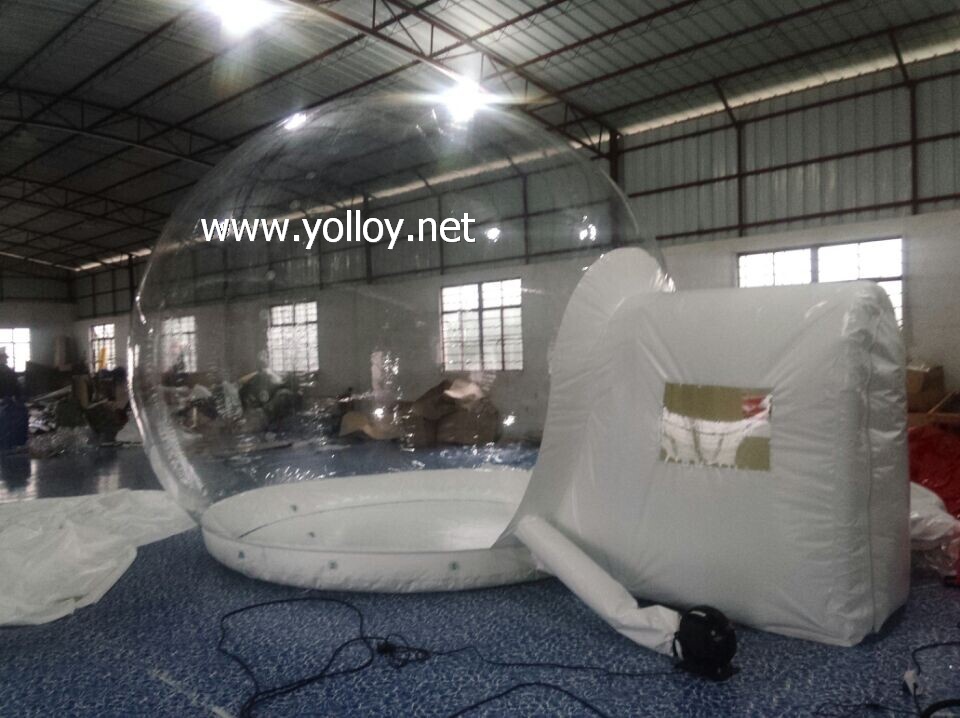 Usage:The size of this snow globe is 4m diameter.It can be accept 2- 5adults.It's usually used as a show ball for company promotion event,exhibition and decoration for holiday. Such as Christmas, Halloween and new year and so on.People can take photo,singing,dancing and doing broadcast inside .

On top of the globe there is ventilation.So people can stay in it for a long time.
At the bottom globe,we did a long zipper entrance for the decorations and props put in and out.
There are lots of fast reeds under the globe.If the windy weather.You can use many sandbags and floor bricks to firmly fasten the dome.

Customized can be acceptable,if you have any requirement about size,color and logo or any idea of special design,pls feel free to let me know.