Inflatable Solution Provider in China

YOLLOY OUTDOOR PRODUCT CO., LIMITED
crystal bubble rooms
Item
:IT-178
Dome size:4m diameter
Weight:about 50kgs
Material:clear PVC&PVC tarpaulin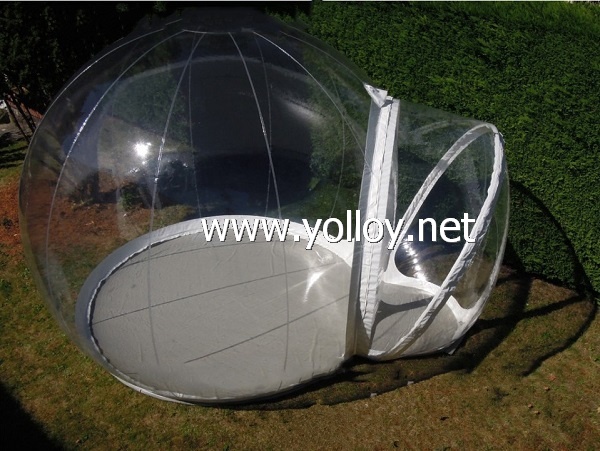 The Crystal Bubble and Bubble Room modelsequipped with a long zipper all around the bubble bottom.

This means they can be equipped with large pieces of furniture such as a jacuzzi, table, desk, or a sofa which will not go through the airlock doors.

Customized can be acceptable,if you have any requirement about size,color and logo or any idea of special design,pls feel free to let me know.