Inflatable Solution Provider in China

YOLLOY OUTDOOR PRODUCT CO., LIMITED
Upgrade inflatable painting room
Item
:IT-074-4
Size:8mLx4mWx3mH
Material:PVC tarpaulin,filter net,clear PVC and activity Carbon (commercial grade)
Color & Size:can be customized
Weight about:120kgs
Packing size:100x75x75cm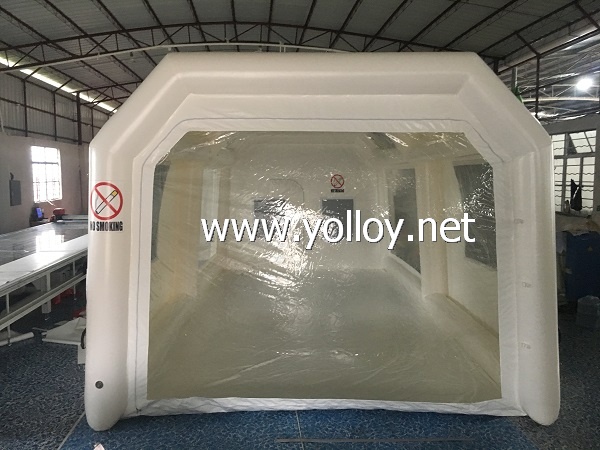 For the Upgrade inflatable painting room,we made all the air tube frame in airtight structure,once inflating,the air tube frame can be held for many days.It means that it not needs the power to inflate it all the time when you using it. And this make it more convenient when you using it. Do you think so ? The material we used PVC tarpaulin which mesh reinforced inside and both side PVC coated.It is waterproof,UV resistant, flame retardant and high durable. And we also produce it according to EC & UL standard .
The Activated Carbon filters are within the workstation are industry standard and fully serviceable, taking only minutes to replace them. As all workshops are custom manufactured, we can make the ideal size to suit your particular speciality, just ask.
Our moile inflatable car painting room can provide a clean and safe envionment for mobile repairers and also environmentally . it's very convenient for use,just 10mins can set up the workstation. and very easy to carry by your car after deflated.

Following are some design drawing for your reference as below showing: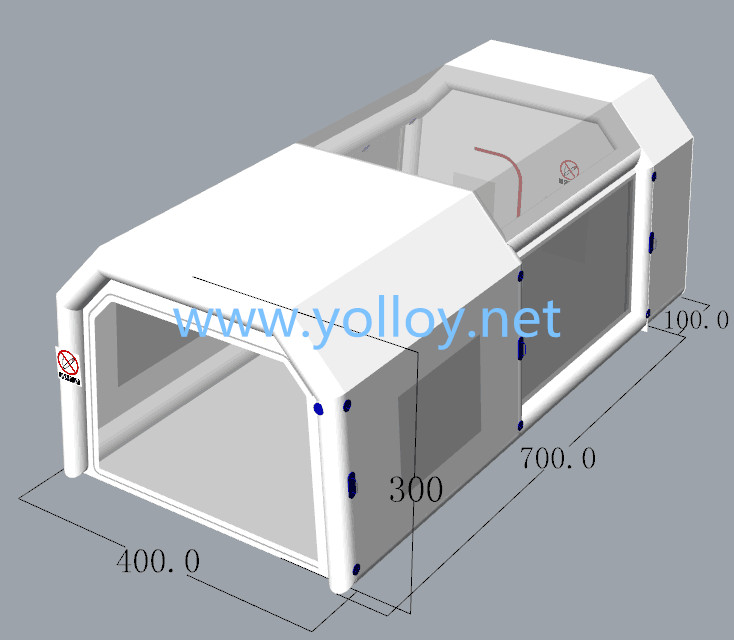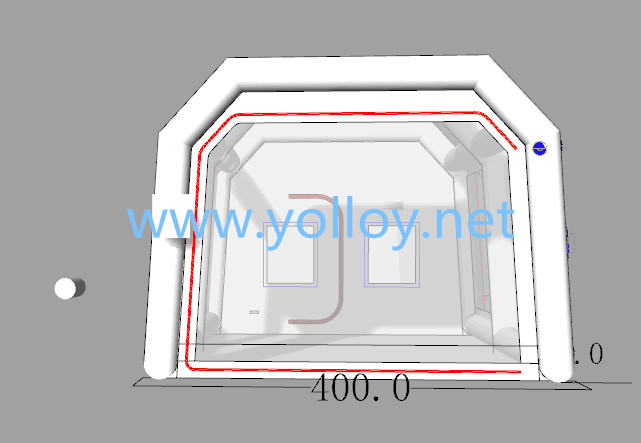 The size can be customized too,if you have any your own ideas,please do not hesitate to contact us,we will be glad to offer you.Warmly welcome to contact us here.