Inflatable Solution Provider in China

YOLLOY OUTDOOR PRODUCT CO., LIMITED
Inflatable Yacht Slide Thumb
Item
:WG-139-4
Size: Customized
Material:High quality 0.9mm PVC meterial which is fire retardant and waterproof
Color: Customized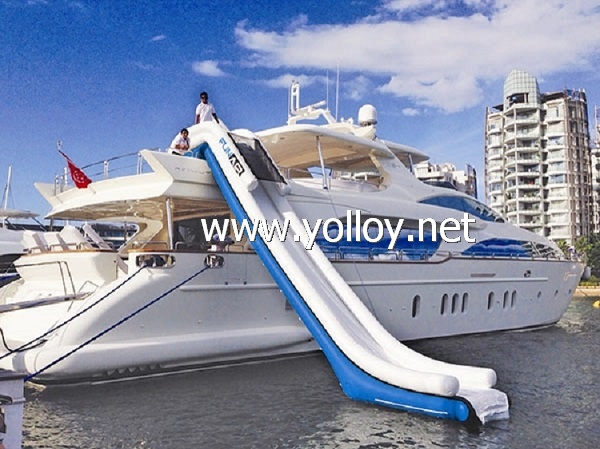 inflatable yacht slide thumb
Introduction inflatable yacht slide thumb
Inflatable Yacht Slide Thumbs are the perfect way to maximize the excitement of your yachting adventures.
Our Inflatable Yacht Slide Thumbs are custom built and designed specifically to match the engineering of your vessel and can be systematically engineered to fit even the largest of yachts.
In essence, there is almost no limit to what is feasible when designing your custom yacht slide.
Inflatable Yacht Slide Thumbs are easy to set up and store and are built from the highest quality of materials.
All Inflatable Yacht Slide Thumbs are custom fitted to your specific yacht. There is no "off the shelf" slide that fits all ships. To determine what version of slide your yacht will need, you need to understand that all of our slides are measured vertically from the top of the handrail (or highest point) the slide will mount over, down to the water line. Once we know this height, we can make a determination of slide version and provide a quote for purchase.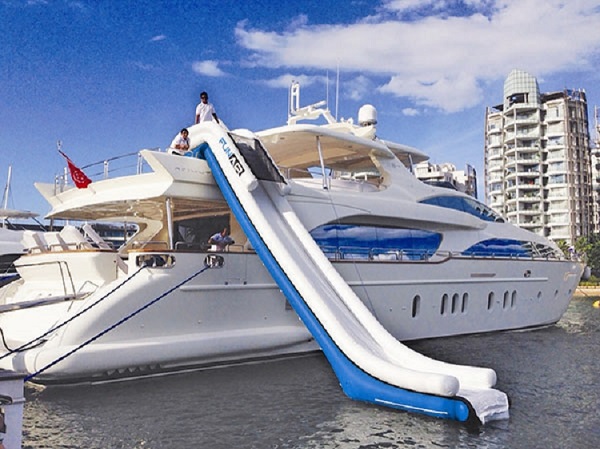 Size: Customized
Material:High quality 0.9mm PVC meterial which is fire retardant and waterproof
Color: Customized

Our Services

When you visit our website and find your favorite styles, you can send enquiry to us. If you can't find the inflatable products

you want, please tell us, online or email . We can guide you to choose, and we can recommend suitable item according to your description.

Once you chose styles, we will quote. Besides, we will quote shipping cost. If you are satisfied with all conditions and place order,before production,we will send sketch design for you to confirm. Certainly, we will keep you in touch with all our production proceedings and send pictures when we finished production.

Then we will arrange shipping and send you essential documents to help you clear Customs. When you receive

the goods and don't know how to use, please contact with us immediately. We can tell you how to operate or send you a video.

welcom to inquiry.